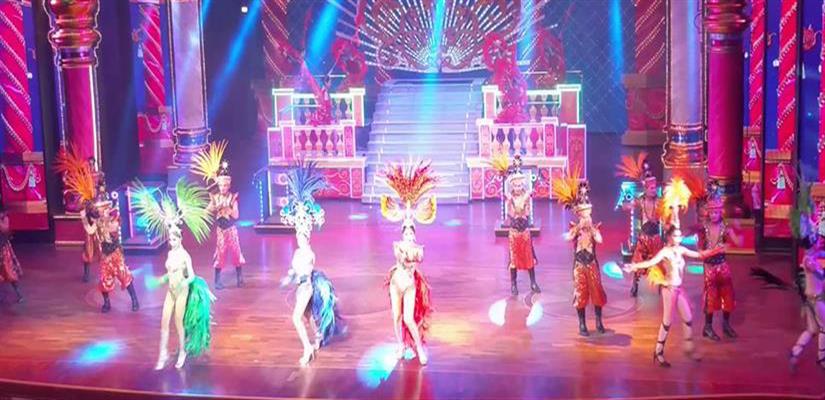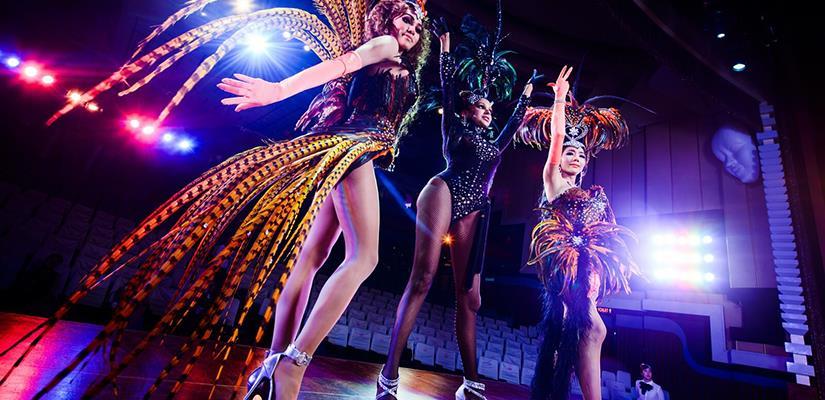 Description
The Alcazar Cabaret show is one of the most renowned ladyboy cabaret shows in the city of Pattaya, Thailand. Started from a small group of 100 members and an audience limit of 350, the show can today accommodate close to 1200 audience members. Aided with some top-notch technology and surround-sound systems, it is a perfect way to spend an evening out with family to watch some brilliant performances reflective of not just Thailand, but other Asian cultures as well.
With four shows every evening, the Alcazar venue also has a Thai restaurant, cafe and a souvenir shop located in the vicinity. Started from the bottom of the ladder with about 100 performers, the Alcazar Cabaret Show is a renowned cabaret show in Pattaya, Thailand. The cast of the show is incredibly talented transvestites who fill the hall with energy and vigor as they groove to some beautiful tracks. Perfect for a family evening with extravagant costumes that will steal your breath away and beautiful ladyboys as they mime and dance. The Alcazar is known for its gleam and glamor, and sometimes even for its tummy-tickling humor. The Alcazar Cabaret Show was established in 1981 with limited resources and staff. It could originally only accommodate 350 audience members at a time for one show. As time went by, the popularity of the show kept increasing, thereby creating the need to accommodate more audience members. The theater space was then improved to accommodate 1200 people at once and the show continues to be a spectacular success. Apart from its theater space, Alcazar has invested equal effort in upgrading its technology game.
The sensational experience for the audience is because of the top-notch surround-sound and a brilliant lighting system facilitated by exceptional computerized technology. These advancements have managed to secure Alcazar a constant spot as a state-of-art theater in Thailand. This technology, however, is aided by the impeccable efficiency of the staff and the performers as they synchronize and switch sets smoothly and without any glitch. The show runs for a little more than an hour and takes the viewer through a journey of understanding cultures and traditions of Thailand through some of the most exquisite performances, like The Wondrous World, Persian Dance etc., and a host of colors and sparkles taking over the stage, leaving the audience mesmerized. The grandeur of the stage is too magnificent for words to describe.
Highlights
After years of evolvement and development of new technology, the Alcazar Show is world acclaimed
Alcazar is more than just a drag queen show and in the early days was not accepted
The Alcazar Cabaret Show Pattaya is recognized internationally throughout the entertainment circuit as must-see for tourists
It has successfully blended the art of acting, stage design, costumes and performance so well that all ages can enjoy the spectacular show
It has been given equal acclamation to both Lido and the Moulin Rouge of Paris
Inclusions
Entry to Alcazar Show with Regular Seats
Return Transfers in an air-conditioned vehicle from hotels located in Central, North & South Pattaya
Exclusions
English-speaking guide
Gratuities
Know Before You Book
Children must be accompanied by an adult
Alcazar Show Pattaya Private Land Transfer from $38.40
Know Before You Go
Please contact us 72hrs prior to the departure for pick up confirmation
Please exchange your printed/digital voucher at the meeting point
Check Availability
No options available on this date.
Location & Meeting Points
Customer's Reviews
0 reviews
No Review Available
We couldn't find any review for this product.